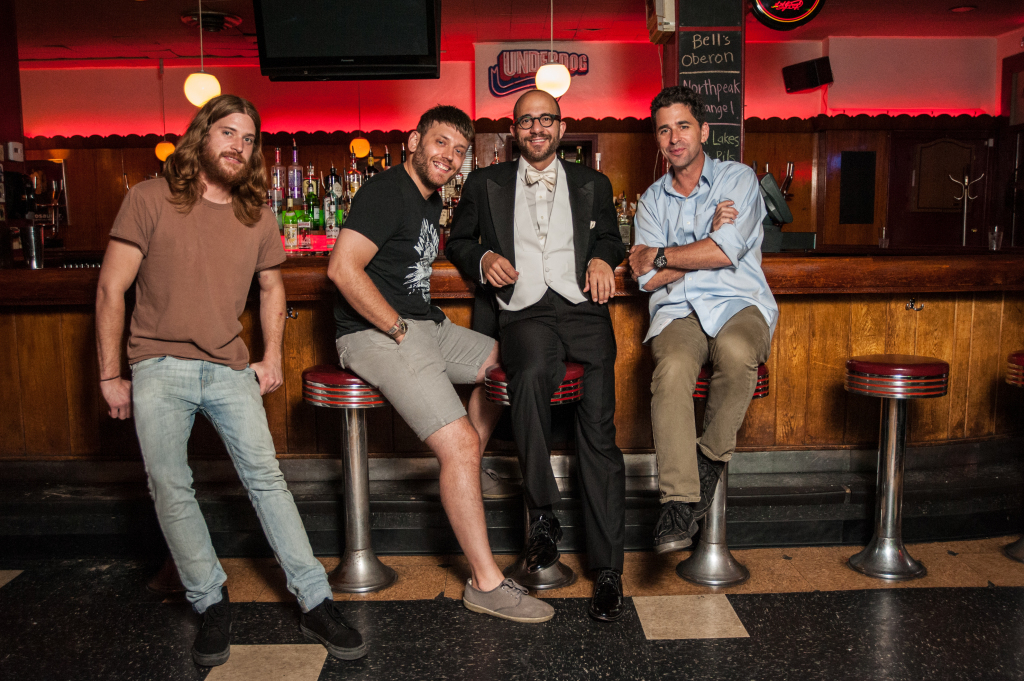 A couple of years ago, Joshua Smith, principal flute of The Cleveland Orchestra, met Sean Watterson, who had recently returned to his hometown of Cleveland after a career in international finance. In an unlikely professional swerve, Watterson was now a proprietor of Happy Dog, an old corner bar on Cleveland's gritty, less culturally endowed West Side, situated at the edge of a once crime-ridden neighborhood, recently transformed into the Gordon Square Arts District. Smith and Watterson got talking—not about the saloon's menu (hot dogs with a choice of fifty different toppings)—but about its live music program. At the time, Happy Dog booked local rock acts and polka bands. "What about classical music?" said Smith. "Why not?" said Watterson. Such was the beginning of what has become a beautiful friendship between some of Cleveland's finest classical musicians and a whole new legion of fans, most of whom are young and unexpectedly susceptible to the charms of classical music.
(excerpt from the liner notes by Charles Michener)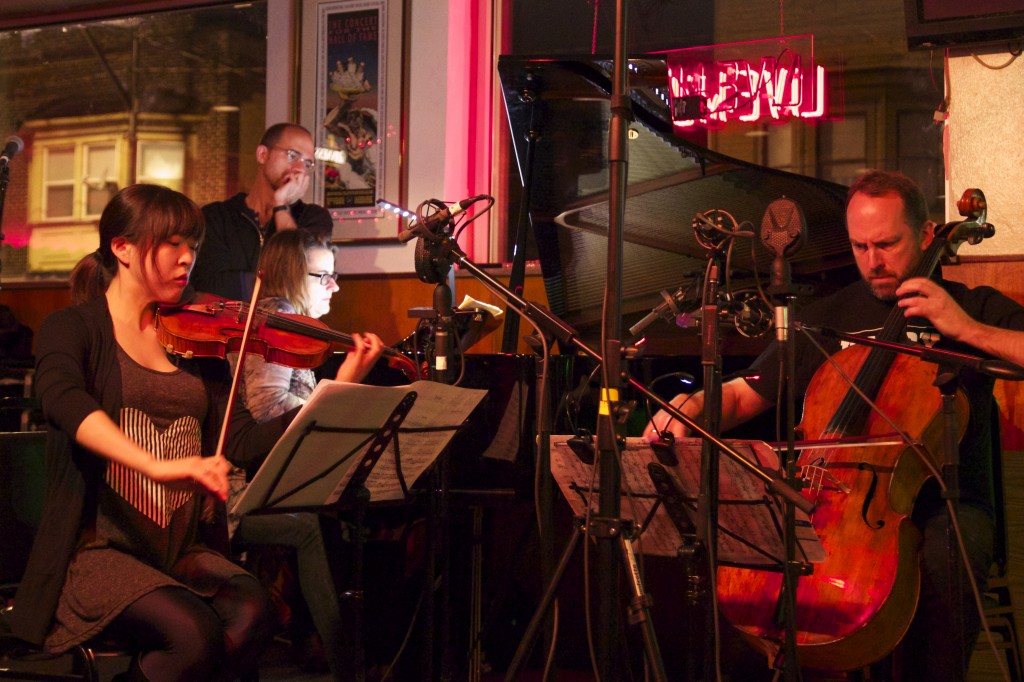 I was looking for ways to get classical music away from its sometimes-reverential stuffiness and into places where people congregate for fun. Don't misunderstand: it's not that there's anything wrong with sitting quietly at Severance Hall and experiencing the power of a symphony. But so many people now are interested in process, not just product. When we're three feet away from them, wearing jeans, drinking beer, and yet still communicating directly and powerfully, the experience can be visceral and accessible.
 — Joshua Smith
Ensemble HD offers an extensive variety of repertoire.
Here is a sample of the repertoire we carry, which varies from season to season:
BEETHOVEN Piano Trio in E-Flat Major, Op. 1, No. 1
THEA MUSGRAVE Impromptu No. 1 for flute & oboe
RAVEL String Quartet
BACH Double Concerto (oboe and violin)
JANACEK String Quartet ("Kreutzer Sonata")
REBECCA CLARKE Sonata for viola and piano
BEETHOVEN Serenade, op. 25, for flute, violin, & viola
DELIBES Flower Song from Lakmé arranged for flute, oboe, and piano
DOPPLER "Souvenir de Prague" flute, oboe, and piano
TCHAIKOVSKY String Sextet "Souvenir de Florence"
BRAHMS Piano Trio in B Major, op. 8
ELIZABETH RAUM Fantasy for trombone and piano
POULENC Sonata for oboe and piano
BOISMORTIER Duos for 2 cellos
A. FOOTE A Night Piece for flute & string quartet
ERNST DOHNANYI String Trio
SHOSTAKOVICH Piano Trio No. 2
BARTOK/ARMA Hungarian Peasant Suite for flute and piano
VAN APPLEDORN Incantations for oboe and piano
BRAHMS Piano Quartet in G Minor
RAVEL Tzigane
CORIGLIANO Violin Sonata
PIAZZOLA Le Grand Tango for viola and piano
COPLAND Duo for flute and piano
BOLCOM Old Adam Rag
HETU Trio for oboe, violin and piano
VILLA LOBOS Jet Whistle for flute and cello
CASADESUS Oboe Sonata
FAURÉ Aprés un Reve for viola and piano
SHOSTAKOVICH Cello Sonata
DEBUSSY/SAMUZLIEH Afternoon of a Faun