Joshua Smith flute
Joanna Patterson Zakany viola
Christina Dahl piano
Amy Lee violin
Frank Rosenwein oboe
Charles Bernard piano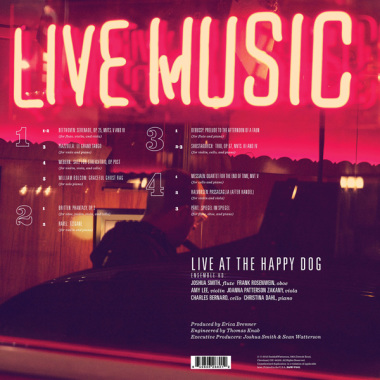 Our double vinyl release is available on Bandcamp!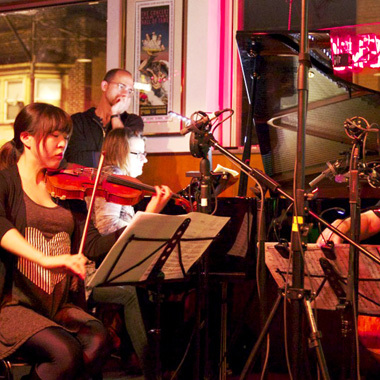 Ensemble HD released its first recording, "Live at the Happy Dog," recorded at the celebrated hipster Happy Dog bar in Cleveland's Gordon Square Arts district. Putting all rules aside, Ensemble HD is taking straight-up chamber music and serving it with gourmet hot dogs and brew.
Buzz
"Cabaret – Between Two World Wars" This February Ensemble HD moves from their home at Happy Dog to chamber music venues in Cleveland and Philadelphia, bringing their new program "Cabaret – Between Two World Wars" […]